HACK THE CRISIS
Online Pre-accelerator
What is it?
Hack the Crisis online pre-accelerator
is an impact driven program by Europe's most experienced B2B accelerator and aimed at teams coming out of #HacktheCrisis hackathons all over Europe and beyond to ensure the continuity and maximum impact.
Program is equity free, no strings attached, and based on the philosophy of collaboration and developing awesome startup ecosystems and initiatives to help tackle the after-virus World. Pre-accelerator is run entirely online with video content, live webinars and 1-on-1 mentoring calls.
With the help of our supporters most relevant solutions will be eligible for cash prizes. First program has already kicked off, but you can apply for the waiting list, as more is coming your way.
What to Expect
Throughout the program, you will have:
Already in ordinary circumstances, life after hackathons for the teams is challenging and often they fail to continue. But at times like these, when startups are developing solutions to save lives and ensure economic activity during the pandemic, having a next stepping stone is even more crucial for them. That's why we are launching a dedicated Online Pre-accelerator to ensure the continuity and maximum impact after #HackTheCrisis hackathons.
Besides driving our bullet-proof Online Pre-acceleration program of 6 weeks, divided in 2-3 week cycles full of workshops, webinars, and mentoring calls, covering the topics from the technical MVP to product-market fit, from sales to fundraising, we will make sure to involve people from NGO sector, state officials, specific mentors, and investors from hackathons and beyond to make this into a program that will lead the teams to tangible results.
This program is a continuation to the #HackTheCrisis movement that started on March 13, 2020 when Garage48 together with Accelerate Estonia launched the first Hack the Crisis Online Hackathon to tackle the Coronavirus pandemic crisis. It created a snowball effect when Latvians took the torch and created a second hackathon #HackForce, and now startup communities around the globe are
doing the same
.
Calum Cameron
Value proposition, business model, positioning
Ginny Radmall
Pitch coach, Senior Coach at Amplify
Marko Russiver
Designer, startup founder, co-founder of Guaana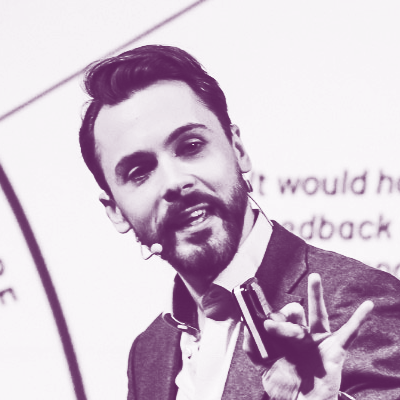 Gleb Maltsev
Pitch coach, Co-founder at Fundwise
Uldis Žeidurs
Tech, Product development & Team management
Egita Polanska
Business Basics & Pitching
Zane Bojare
Marketing & Communications
Karina Lapina
Pitching & Product development
EFSE Entrepreneurship Academy
Apply for next program
Applications for the first Hack the Crisis Online pre-accelerator have closed, but seeing the activity, we for sure will launch at least one more Crisis and Impact focused program soon. If you want to be on our waiting list and enroll in the Application process – click the button and we will be in touch!