Why SaaS accelerator?
Software as a Service is our flagship vertical, which we have been investing in and accelerating since the beginning. SaaS is also, without a doubt, one of the hottest software models in the world. We have invested in more than 235 companies and our portfolio has a success and survival rate above 77%.
So if you have a B2B SaaS company with initial traction, a passionate and solid team, and most of all – a great ambition to go global, join our Wise Guys SaaS program starting October 2021.
The program will be run from Milan, Italy, with online and on-site modules. Apply until September 8, 2021!
Program Outline
Startup Wise Guys has launched a new hybrid format of acceleration program that is a better fit to meet the needs of today's startups and apart from intensive mentoring offers implementation time. The program is run with 9 content modules to cover all aspects of accelerating product, sales, company, and founders.
With 235+ investments in early-stage startups, we are one of the top investors in the broader CEE region and Nordics. Our Portfolio has had already two major exits – VitalFields and Stepshot, and the overall startup survival and success rate is above 77%. We strive to find the hidden treasures at overlooked markets by helping founders build successful and international businesses and boosting the local ecosystems.
We see Italy as a country with huge potential
to become a digital-savvy nation.
We impact Italy and its startup ecosystem through our program in Milan by bringing new resources and enthusiasm. In recent years, the Italian ecosystem has grown and matured significantly, both in terms of the number of startups and volumes of investments. Startup Wise Guys want to enhance this capital of talent and skills and help it take a further leap in quality, facilitating access to an international perspective and creating an opportunity for development and internationalization.
Our first program ended up in April 2021. 10 awesome teams from 7 different countries ranging from Italy to Turkey, Hungary, Ukraine, Lithuania, United Kingdom, and India met with more than 80 mentors and boosted their knowledge through 240 office hours and 140 workshop hours.
Do you want to try out what they went through? If the answer is "yes" and you have a B2B Software as a Service startup, solid team, and the power to execute, apply and become a part of the Startup Wise Guys family.
Awesome Mentors
We have a deep network of 250+ mentors who are experts in their fields or founders of startups themselves. Here are some of our top Fintech mentors you will get the chance to meet and learn from at Wise Guys Fintech accelerator program.
Ginny Radmall
Public Speaking & Storytelling
Anna Kainova
Sales Objections
Mario Krivokapic
Sales Discovery and Demos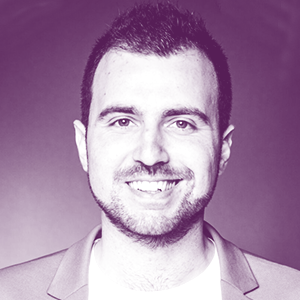 Stoyan Yankov
Productivity and performance
Rogier Van Willigen
Entrepreneurship
And 250 more… Take a look
Team
Running an accelerator is a bit like running a sports camp! This is the kick-ass team that will keep you on track with KPIs, give constructive feedback and make your stay in Milan a life-changing experience!
Andrea Orlando
Managing Partner – Startup Wise Guys Italy
Giovanni Khoury
Program Managing Director
Cristobal Alonso
Global CEO at Startup Wise Guys
Dag Ainsoo
General Partner and CFO at Startup Wise Guys
And 10 more… Take a look
Apply Now
With more than 235 startup investments behind our back and a solid team of serial entrepreneurs and passionate mentors – we for sure have what it takes to help you speed up your business and scale internationally! Hit the button to the right and apply to the waiting list for the next program.