Go From Founder to Global Entrepreneur With Our SAAS Startup Accelerator
In 10 years, we kept polishing and perfecting our startup accelerator program to bring you the most cutting-edge SAAS incubator experience:
Important Dates & Program Format
Wise Guys SaaS Startup Accelerator in Milan is a hybrid program that includes both online and offline modules. Our cozy coworking space will be available throughout the entire program.
Start Your SAAS Excellence Journey With Startup Wise Guys
Startup Wise Guys are one of the top investors in the broader CEE and CIS regions, and Nordics. With more than 300 startup investments behind our back and a solid team of serial entrepreneurs and passionate mentors – we for sure have what it takes to help you accelerate your business growth and scale internationally!
Software as a Service is our flagship vertical, which we have been investing in and accelerating since 2012.
285M€
raised by portfolio startups
Awesome Mentors
We have a deep network of 350+ mentors who are experts in their fields or founders of startups themselves. Here are some of our top Fintech mentors you will get the chance to meet and learn from at Wise Guys Fintech accelerator program.
Ginny Radmall
Public Speaking & Storytelling
Anna Kainova
Sales Objections
Mario Krivokapic
Sales Discovery and Demos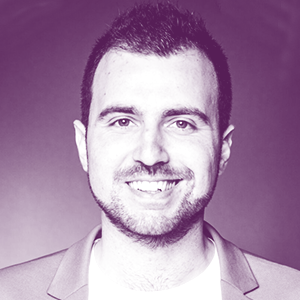 Stoyan Yankov
Productivity and performance
Rogier Van Willigen
Entrepreneurship
And 250 more… Take a look
Team
Running an accelerator is a bit like running a sports camp! This is the kick-ass team that will keep you on track with KPIs, give constructive feedback and make your stay in Milan a life-changing experience!
Andrea Orlando
Managing Partner – Startup Wise Guys Italy
Cristobal Alonso
Global CEO at Startup Wise Guys
Dag Ainsoo
General Partner and CFO at Startup Wise Guys
And more… Take a look
BRING YOUR SAAS STARTUP TO THE NEXT LEVEL
With more than 300+ startup investments behind our back and a solid team of serial entrepreneurs and passionate mentors – we for sure have what it takes to help you speed up your business and scale internationally! Hit the button below and become a part of the Startup Wise Guys family