We have officially concluded our Hack the Crisis Online Pre-accelerator program with a Demo Day this week seeing 14 final pitches and hearing some deep and challenging questions from our jury – Calum Cameron, Monica Perez and Peter Kolesar, as well as our program supporters Marianne Sulzer (on behalf of EFSE Entrepreneurship Academy) and Boris Zeleny.
We had 28 teams enrolling in the program and 50+ mentors working with them. Teams went through 6 weeks of content from business and sales basics to company building and values, as well as hours of 1-on-1 mentoring sessions and calls with their nanny-gang mentors. Based on progress during the program and mentor feedback – 14 teams were selected for the finals and competed for the prizes.
Both the series of hackathons preceding it and the Hack The Crisis pre-accelerator program filled the void lots of us in the tech world felt (after all we're the doers 🦄). Startup Wise Guys filled this void with positive vibes and professional support. I feel very fortunate to be part of this unique online program, mentoring and cheering for the teams that dedicated the lockdown time to hack the crisis.

Ana Wolsztajn, Included VC Fellow, nanny mentor at the program
I thought nanny-mentoring 10 different teams for Hack the Crisis would be overwhelming, instead it was possibly the most rewarding thing I have done in 2020. So much so, that I am now addicted to nanny-mentoring. Building a relationship with a committed group of innovators and then guiding them and cheering them on has helped give me purpose during an otherwise stressful time.

Tabatha Soltay, Founder and Game Designer, TabTalks, nanny mentor at the program
This is a unique situation, where our pre-accelerator program has also attracted a 17K eur cash prize pool from 2 supporters – the EFSE Entrepreneurship Academy and Slovakian philanthropist Boris Zeleny.
We hope you agree that all of the startups, who progressed through the program and made a difference in the lives of others deserve to be called winners. We especially want to congratulate the 14 teams making it to the finals, namely, Smart Triage, Own Your Mind, GreenBytes, Brainy (Coolen), Sensual Mindfulness, Qua Papaya, Popdot, Homestudy, Techlaim, AOC, Localun, Lunsj, Safe Glove Pack, and Back to My Spot (Torno al solito posto).
But as we have only 3 prizes to grant..
Here are the prize winners
❤️GreenBytes
❤️Homestudy
❤️Smart Triage
GreenBytes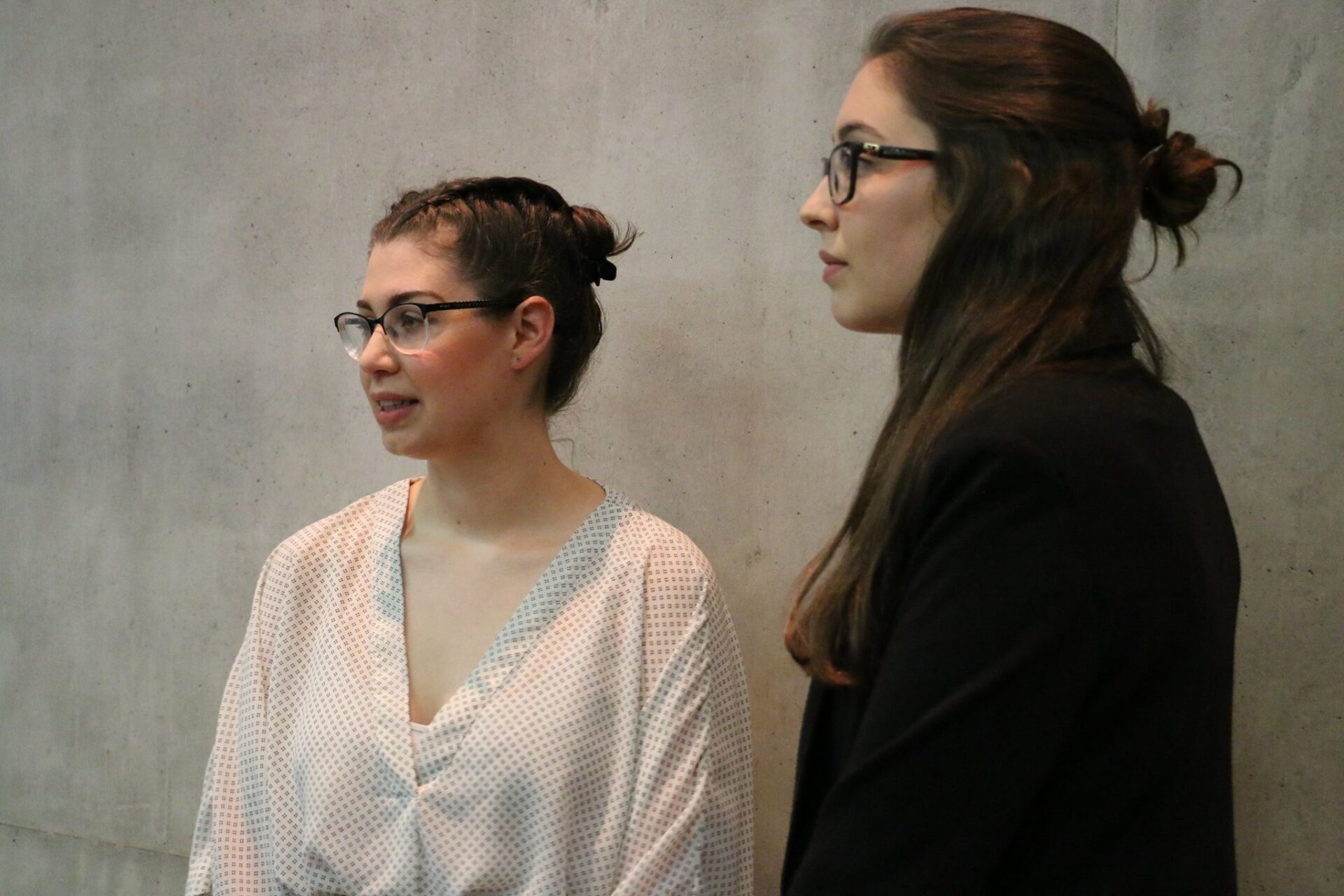 The core of their idea was to implement sustainability in the processes of HoReCa industry. However, changing people's mindsets is always a long road. Founders of GreenBytes quickly adopted the suggestion to add in the sustainability mix also very businessy approach to explaining their product, i.e., showing businesses how through food waste management they can also significantly cut costs and save themselves from bankruptcy in the days of pandemic. We were impressed by their courage and openminded approach that helped them progress a lot during the program.

Karina Lapina, Head of Scouting at Startup Wise Guys
GreenBytes is all the way from Iceland and this #girlpower driven team is using AI to tell food retailers how much food to order to reduce food waste, reduce costs and increase profits. The team has been actively hacking since the beginning of the year, after participating at Future of Food hackathon, they came on our radar by stepping up the game at Hack the Crisis Denmark. GreenBytes are receiving a 6000 eur cash award from EFSE Entrepreneurship Academy.
Over the six-week pre-accelerator program, the Startup Wise Guys team has encouraged us to think bigger and believe in the global potential of our startup. They provided valuable tools like startup 101 webinars and access to mentors that help us cut through the noise and speed up our growth process. We are so grateful!

Renata Bade Barajas, Co-founder and CEO of GreenBytes
Homestudy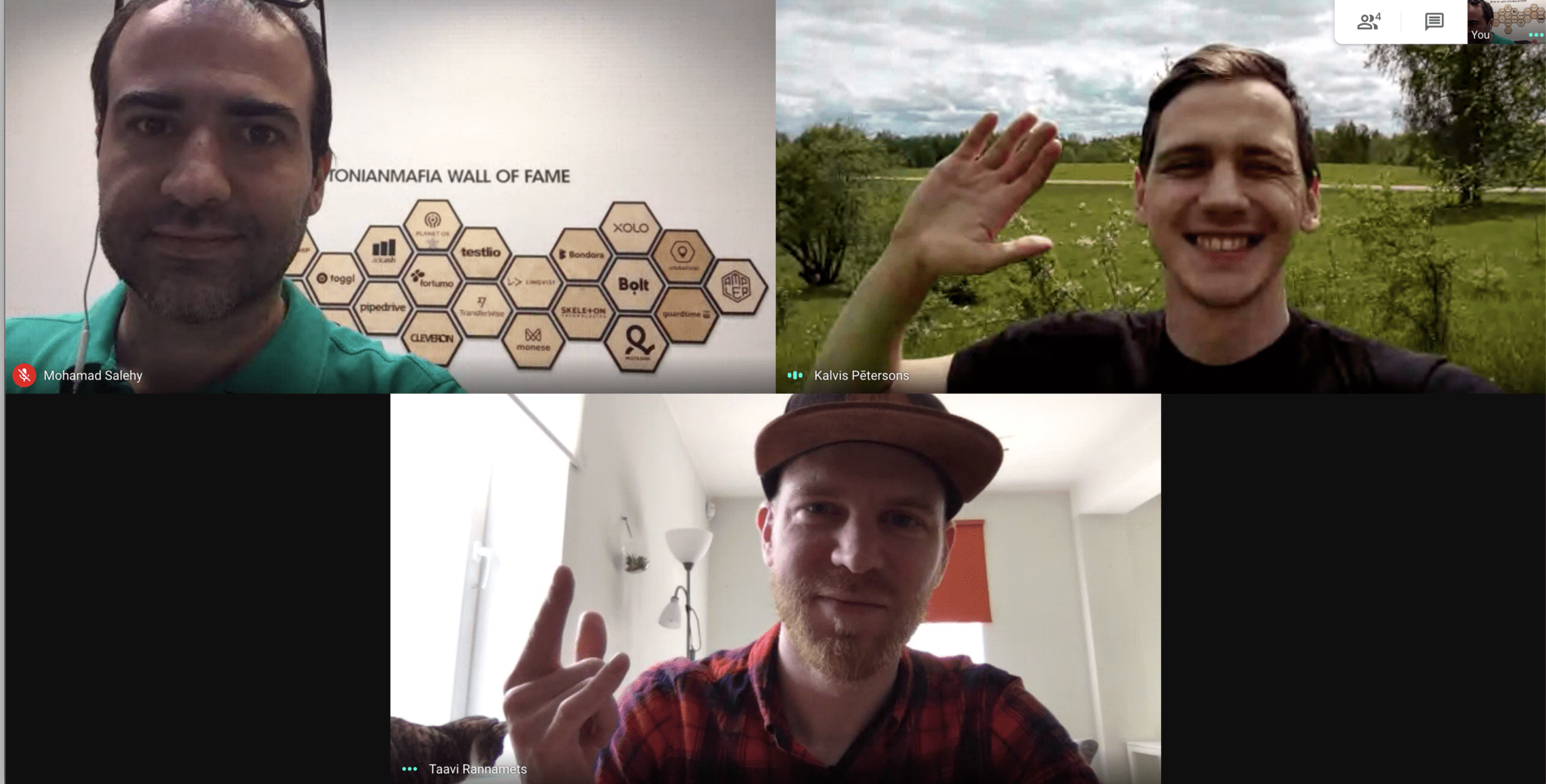 Simple idea that is valuable not because of the time saved by repetitive activities but because teachers will be doing more digital marking and this makes commenting easy in general; also creates a land and expand opportunity as they discover more value for teachers. Integration into existing solutions will be key.

Calum Cameron, The Global Hack & Hack the Crisis instigator, jury member
Homestudy is a mixed team with founders from Latvia, Estonia and Iran. They are developing a web-based service for teachers, allowing them to correct pen-and-pencil homework easily and do their work efficiently also remotely. Funny enough – two of the founders ditched the original idea they were developing at HackForce hackathon and from mentors advice switched their attention to education. After conversations with politicians and teachers a clear problem surfaced – teachers had no idea how to correct homework digitally. They started working on a prototype and within a couple of weeks found the third team-mate still in the same HackForce Slack group. They are receiving a 6000 eur cash award from EFSE Entrepreneurship Academy.
Homestudy team is extremely grateful for the whole experience. Startup Wise Guys, mentors, and our nanny Rostislav provided us endless support that we felt every single day. We are thankful for the prize and are excited about the future of Homestudy. We know this is just the beginning of our journey and we believe Startup Wise Guys can IMPACT it.

Kalvis Petersons, CEO of Homestudy
Smart Triage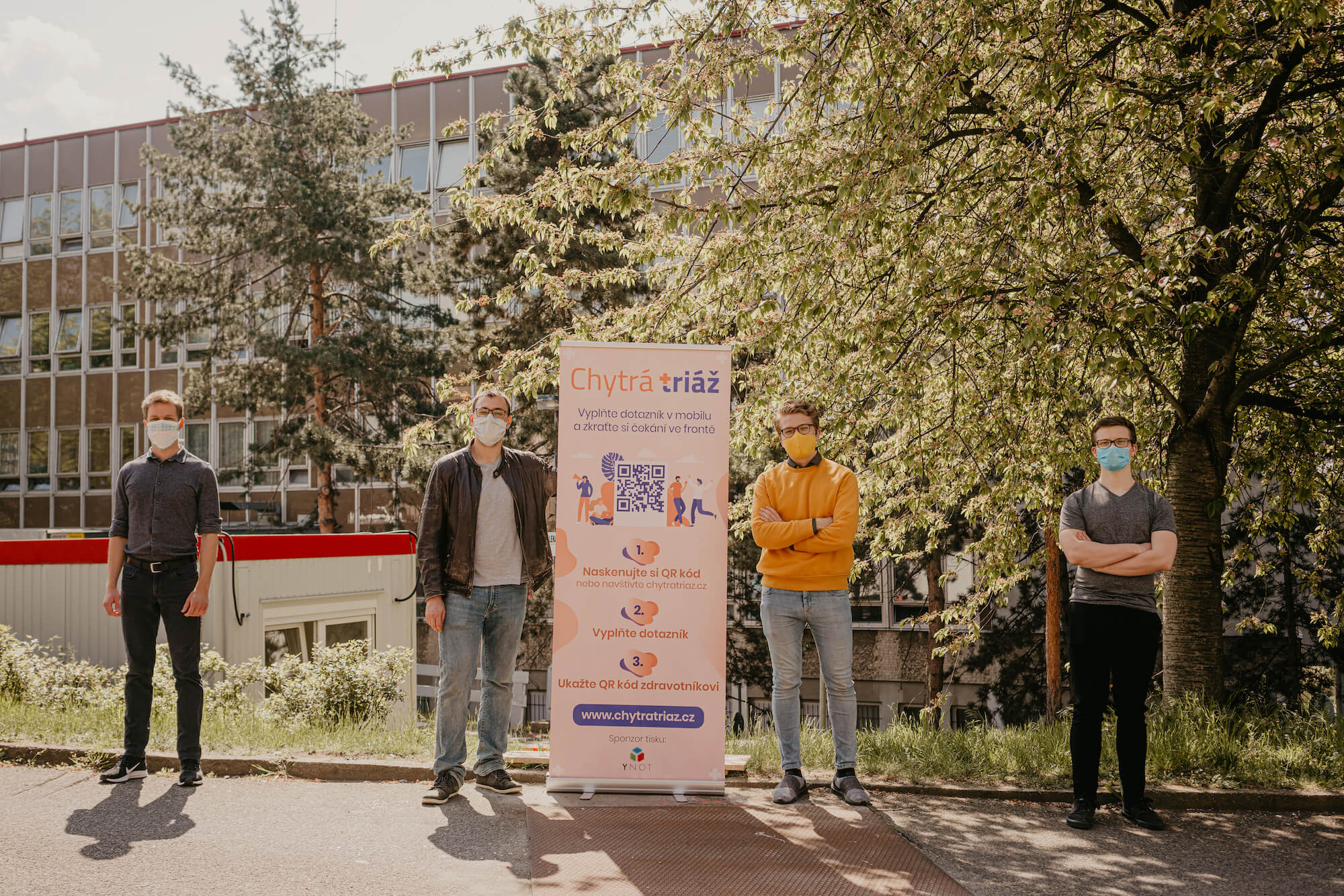 Smart Triage directly responds to the urgent need of hospitals caused by the corona crisis. At the same time, use cases outside of healthcare indicate viability of the product beyond the crisis. The 5k support will make a difference for the team and their product.

Boris Zeleny, philanthropist
Smart Triage is a team from Czech Republic. They are developing an app that helps with pre-identification of potentially suspected COVID-19 patients and speeding up triage at hospitals. The idea was born by the team experiencing the risks and difficulties with patient queues by hospitals while volunteering themselves. They are receiving 5000 eur cash award from Boris Zeleny.
During SWG accelerator we had really great time! Whole organizer team were perfectly helpful and they connected us with mentors that we truly needed. Even that this accelerator program wasn't ordinary but rather focused on the COVID-19 crisis, the Startup Wise Guys team handled it really well. This program can really improve your project, show your strong side but even your weakest spots.

Lubos Repka, Smart Triage
On this note – we want to thank all the people involved in making this happen, especially teams for their progress and dedication and mentors for their endless energy and giving forward! This was a first-timer for us – kicking off a program in less than a week, gathering such a big group of volunteer mentors and working only with impact driven teams. For sure – this is not the last time! We have gotten addicted to the impact and are gearing up to launch more programs in the area. So keep your eyes on us!
While maybe tough in administrative work, this probably was one of the most rewarding programs we have run, being able to help and support teams tackling all the possible painful issues that the whole humanity is facing right now. It's like having a 360-degree view of the pandemic through the eyes of purpose driven startup founders from all over Europe and beyond.

Given our clear focus on B2B SaaS, Fintech and Cybersecurity at SWG accelerator, it was also refreshing and inspiring to work with B2C, FoodTech, MedTech, SexTech, MentalWellness startups. It was a mutual learning process and also gave us an understanding of where and how we can grow as an accelerator and what IMPACT means to us!

Karina Lapina, 😎the boss at the Hack the Crisis Online Pre-accelertor, Startup Wise Guys
---
Hack the Crisis Online Pre-accelerator program is an impact-driven program by Europe's most experienced B2B accelerator and aimed at teams coming out of #HacktheCrisis hackathons all over Europe and beyond to ensure the continuity and maximum impact. It is inspired by Garage48, Accelerate Estonia, and Guaana.
---
*The EFSE Entrepreneurship Academy, an initiative of the EFSE Development Facility, encompasses a range of programs to support local business development throughout the EFSE target region. By working together with on-the-ground organisations that drive incubation and acceleration projects, the Entrepreneurship Academy provides entrepreneurs with guidance, resources, mentoring, networking opportunities, the chance to receive financial backing, and other means necessary to turn good ideas into successful enterprises. In this way, the Entrepreneurship Academy and its partners help create an environment where entrepreneurs can thrive – driving the spirit of EFSE as "The Entrepreneurship Fund".