Awesome Mentors
We have a deep network of 250+ mentors who are experts in their fields or founders of startups themselves. Here are most of our top mentors you will get the chance to meet and learn from at accelerator program.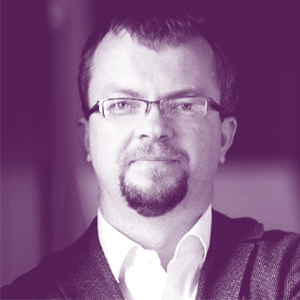 Herty Tammo
Lead Angel Investor at Startup Wise Guys
Fil Guijarro
Head of International Sales at Webdata Solutions GmbH
Andrus Oks
Founding Partner at Tera Ventures
Andrus Purde
Head of Marketing at Pipedrive
Mike Reiner
Co-Founder at City.AI
Patrick Campbell
Co-Founder, CEO at Price Intelligently
Riivo Anton
Founding Partner at United Angels VC
Tarmo Virki
Co-Founder at CoFounder Magazine
Felipe Millan
Community Builder and Evangelist at SendGrid
Ginny Radmall
Director at The Ivy Way
Heidi Kakko
Managing Director at Estonian Business Angels Network
Jean-Baptiste Daguené
CCO and Partner at Startup.lt, Co-Founder at Evergrowth.io
Juha Ruohonen
Founding Partner at Superhero Capital
Max Gurvits
Director for CEE, CIS, and MENA at Cross Border Angels
Andris Berzins
Managing Partner at Change Ventures
James S. York
Enterprise Estonia
Dan Toma
External Innovation Management Expert at Allianz
Martin Rand
EU Commercial Lead at The Climate Corporation
Andres Kull
Board Member at Elvior
Yrjö Ojasaar
Managing Partner at Solon Partners
Yuriy Zaytsev
Partner Development Director, Central & Eastern Europe at Microsoft
Andrejs Juscenko
Director at Office Business Group, CEE at Microsoft.
Calum Cameron
CEO at meduza.ai, COO at Investly
Daniels Pavluts
Member of the Board at Latvian Startup association
Dans Haberlings
Business Development at Microsoft
Ernests Stals
Co-Founder and CEO at Dripit.io
Philip Staehelin
Founder at Spectacler
Sean Sealey
Owner at GD Store Danske
Stoyan Yankov
Keynote Speaker & Productivity Coach at Stoyan Consult
Tapio Siik
Business Mentor and Angel Investor
Jevgenijs Kazanins
Head of Daily Banking Products at LuminorGroup
Luca Ferraro
Senior Sales Consultant at VMI Collective
Marcin Borecki
Developer, Entrepreneur and Business Angel
Maris Dagis
Co-Founder and CEO at Sellfy.com
Martins Popelis
Co-Founder at Sonarworks
Martins Sulte
Co-Founder and CEO at Mintos
Mykolas Dumcius
Head of Product at Tesonet
Oscar Sanjuan
Director of Cloud Architecture at CenturyLink
Viesturs Sosars
Founder at TRIGNY
Vladimirs Ivanovs
Board Member at ITSM Delivery SIA
Agur Jogi
Co-Founder at askRobin
Andres Peets
Co-Founder & Business Catalyst at VUNK labs
Andrey Sergeyev
Founder & CEO at Strategywise
Didzis Vilcans
Senior Analytical Consultant at Google
Dimitar Stanimiroff
Founder at Heresy
Ivo Remmelg
Founder and Partner at Romivo.com
Kaspar Hanni
Member of the Management Board at Ekspress Grupp
Lauri Antalainen
Co-Founder & Partner at CoreGrow
Peeter Mark
Founder & CEO at Cloudbee
Šarūnas Legeckas
Chief Business Officer at ConnectPay
Scott Dodson
Chief Growth Officer at Lingvist
Sergey Gribov
Partner at Flint Capital
Siim Lepisk
Innovation Manager at SEB Bank
Sven Lillepalu
Founder at Karma, Co-Founder at Standout
Tarmo Tael
Head of Parcel and Log Services Baltics at Itella Estonia
Valter Vohma
Partner at Hedman Partners Attorneys-at-Law
Grete Gutmann
Senior Consultant at Civitta
Asko Seeba
Co-Founder & CEO at Mooncascade
Henri Ploom
Co-Founder and CEO at RebelRoam
Ivar Siimar
Co-Founder & Partner at Trind Ventures
Aigars Macins
Technical Program Manager at Skype
Risto Rossar
Founder & CEO at Insly
Attila Dobos
CEO at Analogy Co
Abhishek Balaria
CEO at ZENTITY
Alise Semjonova
Co-Founder at Infogram
Peter Sandberg
Business Angel & Advisor
Rein Lemberpuu
Founder & CEO at Contriber
Farid Singh
Founder at Take 3 Innovate
Līva Pērkone
CEO at Ethos Communications, CMO at TechChill
Ieva Treija
CEO at Marketingfans.lv
Julia Gifford
Co-Founder at Truesix
Kristjan Laanemaa
Founding Partner at karma.vc
Mario Krivokapic
Mentor in Residence at ICT Hub Venture
Petra Wolkenstein
CEO at konsultori
Daria Dubinina
Co-Founder at Crassula
Camelia Isaic
Investor relations & corporate finance expert
Tony Anscombe
Industry Partnership Ambassador at ESET
Aleksandr Galkin
Co-Founder & CEO, Competera
Patrick Collins
CEO of Prospect Labs
Remi Prunier
VC investor at Orange Digital Ventures
Rafael Gerardo Weisz
CEO & Founder at Ubiquo Technologies
Ruslan Nazarenko
Head of Growth at Let's Enhance
Martin Verrev
Lecturer, creative engineer, senior developer
Renat Lokomet
Co-founder & Strategic Partner at Venture Faculty
Andrius Olechnovičius
Sales coach for B2B SaaS and FinTech Startups
Susanne Hannestad
CEO at Fintech Mundi