This year has brought many changes, but not all of them have been terrible. Actually, this one might even be considered pretty great – we have just launched our first ever Wise Guys Sustainability startup accelerator program! United Nations has had 17 Sustainable Development Goals since already 2012. Those goals show how much there is to be done to create a better and more sustainable future. We noticed how much untapped potential we had during 2020 spring. When we were leading the global Hack the Crisis hackathon, and providing support to the new teams after the hackathon. We realized that we, too, could contribute to UN's goals. And so our newest program was born!
About the program
We've been searching for sustainable startups from many different verticals for the past couple of months. Those verticals varied from EdTech to Energy, and from Smart Cities to Supply Chain. Now, we have found 10 great ones that will join us for a 6 months long journey, from November until May. Of course, we won't hold the startups busy the entire time – some weeks will be break weeks! That's when the startups can try implementing the new things they've learnt.
We will be running this batch from our Tallinn, Estonia office. However, as the restrictions have gotten stricter, we are starting it out online instead. The 10 participating teams have founders with origins from 11 different countries – Estonia, Hungary, Kazakhstan, Latvia, Lithuania, Nigeria, North Macedonia, Turkey, UK, Ukraine, and the USA.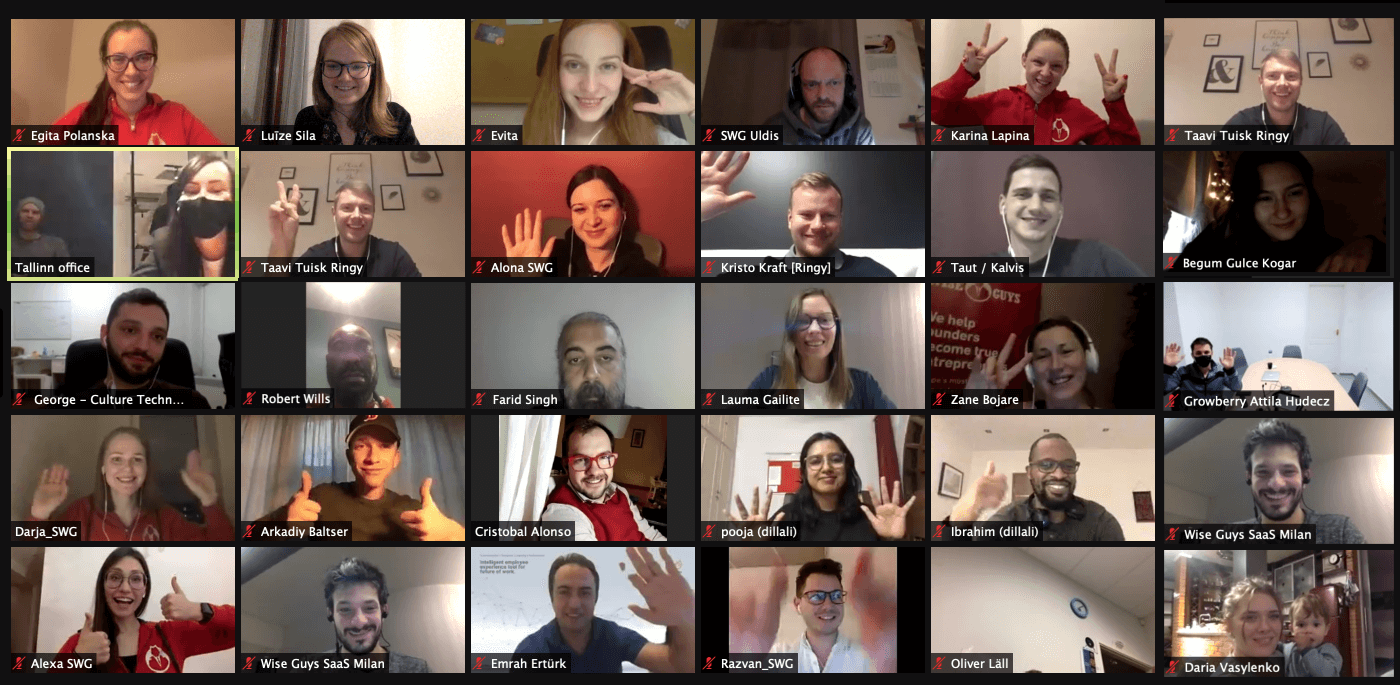 Meet the teams
Culture Technologies (North Macedonia) – Building an international mental healthcare marketplace.
Dillali (Lithuania, Nigeria) – Developing a SaaS platform for SMEs in the area of invoicing and inventory management.
Effa (Ukraine) – A short-term use eco-friendly toothbrush made of paper
Growberry (Hungary) – Researches, designs, builds, bundles, and installs the tech and farming know-how the food industry and farmers need and offers it as a service on a subscription basis.
Pagerr (Estonia) – Reducing waste in printing houses by printing on leftover areas. Up to 4x cheaper print price & eco-friendly printing.
Plutoview (USA) – Plutoview is designed to make remote group collaboration on the Web seamless for students and educational organizations.
Ringy (Estonia, Latvia) – A warranty holding platform for retailers to keep them connected to customers throughout the product life-cycle.
Sorwe (Turkey, UK) – All the Tools You Need for Engaged, Motivated, and Evolving Teams.
Taut (Estonia) – The fastest way for teachers to leave feedback on student work.
VideoCV – videoCV is a recruitment tool for optimizing screening and interview processes.
Meet the batch managers
Our Sustainability batch Managing Director is Alexandra Balkova. She's been with us since 2018 and has previously worked with our SaaS batches. Her right hand will be Liis Linn, who has been active at the startup scene for some time, but this batch will be her first rodeo at SWG. Welcome to the family!
Entrepreneurs in their global meaning are here to change the world. Hopefully they'll change it for the better. For an early-stage startup, everything is burning important. And they don't always have the energy to look at things from a different angle. However, when committing to an acceleration program, they have to follow the context. With sustainability focus, we can help startups get a new perspective. Not only on how their businesses affect their customers, but the entire ecosystem. We help them to learn to think further. To see what's the final impact they are up for. How they can affect existing rules and keep their focus on long-term changes.

Alexandra Balkova, Managing Director of Wise Guys Sustainability