Go From Founder to Global Entrepreneur With Our SAAS Startup Accelerator
In 10 years, we kept polishing and perfecting our startup accelerator program to bring you the most cutting-edge SAAS incubator experience:
Who is this program for?
Wise Guys SaaS – Bilbao program is mainly for early-stage B2B SaaS startups working with AI, computer vision, deep learning algorithms, blockchain, and 5G technologies with initial traction, a solid team, and a focus on one of these areas:
Advanced manufacturing software
Energy consumption optimisation software
Machine to Machine communication
Autonomous transportation systems
Monitoring and prediction systems
3D manufacturing software
Supply chain optimisation
Seamless consumer journey
Cyber Security systems in IoT
Why accelerate in Bilbao?
Companies that register their legal entities or have an operating subsidiary within Biscay can tap into a number of special opportunities local government provides. Starting with a chance to receive a co-investment ticket matching Startup Wise Guys investment from Seed Capital Biscay.
The region provides governmental non-refundable grants of up to 125K in the first year of your operation and then an additional sum of up to 160K EUR available in grants for the later stages of R&D projects and opening up international markets.
The agencies can also help you relocate, open visas, hire talent, and go through the full legal process, hand in hand. Bilbao is one of the wealthiest regions in Spain, with a very strong industrial market in Europe and with many companies potentially eligible from the above-mentioned product verticals and tech solutions. We found Bilbao to be the best location for this upcoming Program.
Important Dates & Program Format
Wise Guys SaaS Startup Accelerator is a hybrid program that includes both online and offline modules. Our cozy coworking space will be available throughout the entire program.
Start Your SAAS Excellence Journey With Startup Wise Guys
Startup Wise Guys is one of the top investors in the broader CEE and CIS regions, also investing in Europe, Africa, and Latam. With more than 300+ startup investments behind our back and a solid team of serial entrepreneurs and passionate mentors – we for sure have what it takes to help you accelerate your business growth and scale internationally!
Software as a Service is our flagship vertical, which we have been investing in and accelerating since 2012.
285M€
raised by portfolio startups
Awesome Mentors
We have a deep network of 350+ mentors who are experts in their fields or founders of startups themselves. Here are some of our top mentors you will get the chance to meet and learn from at the Wise Guys SaaS accelerator program.
Herty Tammo
Co-founder & General Partner at Startup Wise Guys
Martin Vares
CEO at Fractory
Maxime Bauchau
General Partner at Wise Guys Denmark
Mykolas Dumčius
Chief Product Officer at NordSec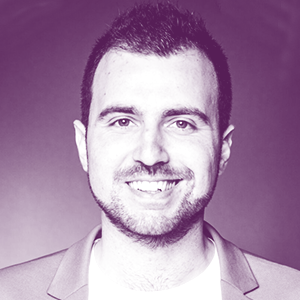 Stoyan Yankov
Productivity and performance
Patrick Collins
Sales and Lead generation
And 250 more… Take a look
Team
Running an accelerator is a bit like running a sports camp! This is the kick-ass team that will keep you on track with KPIs, give constructive feedback, and make sure that you get the best program content possible.
Cristobal Alonso
Global CEO and General Partner
Fabienne Hakim
Program Managing Director
And more… Take a look
Bring your SaaS startup to the next level
With more than 300 startup investments behind our back and a solid team of serial entrepreneurs and passionate mentors – we for sure have what it takes to help you speed up your business and scale internationally! Hit the button below and become a part of the Startup Wise Guys family.