For almost a month now, we have been running our JUMP for Italy program online activating more than 45 startup teams and way more than 100 international mentors to support each other and thus helping build more economic activity and new startups in post-crisis Italy.
Currently we are gearing up for the last phase of the program – Online Pre-accelerator to start on June 22. Applications are open for it (read more and apply here).
Idea Garages
6 online Idea Garages, a 3-4 h evening event with startup pitches and feedback/mentoring sessions, with more than 40 startups and more than 100+ mentors dedicating their time to help the teams validating their business idea. While the events were online, they were "tied" to 6 Italian cities and promoted among the ecosystem there. Thank you to our hosts: BizPlace, StarBoost, Future Food Institute, tree, Startup Geeks, Centro Servizi Incubatore Napoli Est, TechBricks.
The opportunity you gave me has helped me a lot! I'm super motivated now and I'll continue to stay focused on my goals!

Alessia Samperi, Just Psychology, Idea Garages and Online Hackathon participant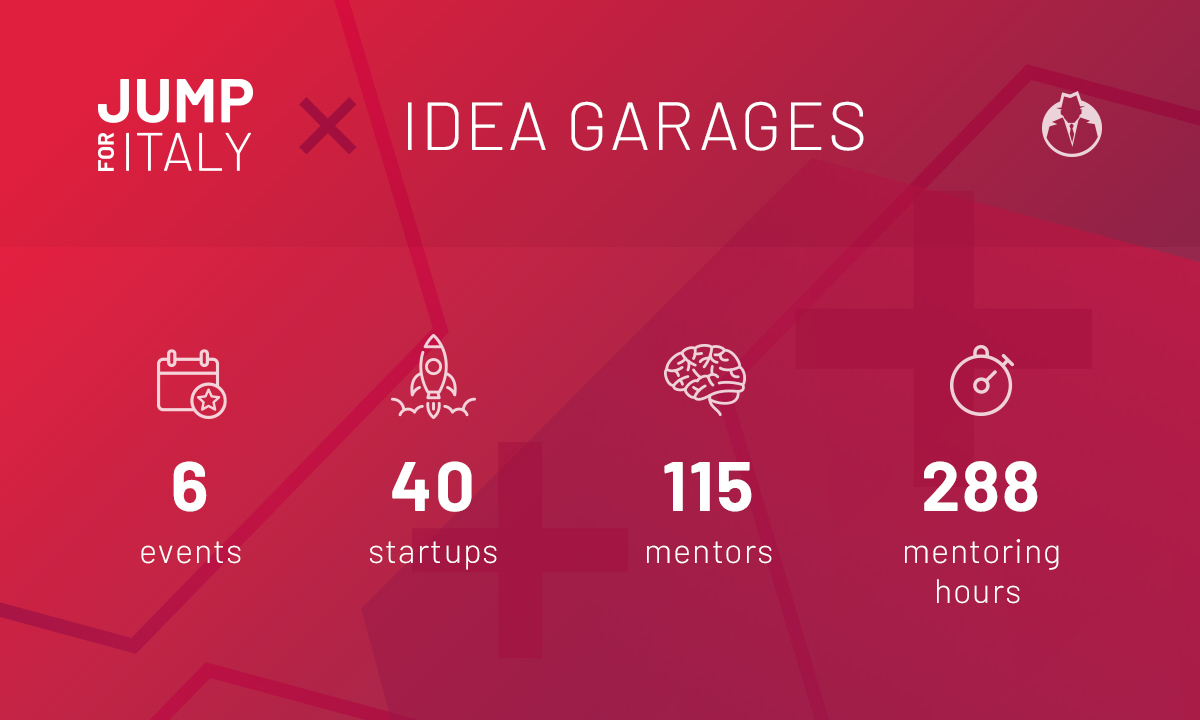 Online Hackathon
Following these events, we ran a fully online Hackathon on May 26-28 with 19 submitted ideas and 12 getting to the end of the hackathon, we are particularly proud that 5 of the teams managing to get through the hackathon were female lead.
5 teams were chosen by the evaluators to pitch on the public Demo Day streamed online and attended by a prominent jury and listeners: Tour my Table, VoiceMed, IntelliHearts, Lokit Station, InnoGether.
Here are the winners:
💜 Prize from Bird&Bird (2.500 Eur in services): Intelihearts
💜 Prize from CrowdfundMe (3.000 Eur in services): VoiceMed
💜 Prize from Target Global (1 hour pitch session): Lokit
💜 Prize from Talent4GIG (5.000 Eur in services): Innogether
💜 Prize from Starboost (1.000 Eur in services): VoiceMed
❤️ Teams moving on to JUMP for Italy online pre-accelerator: Tour my table / VoiceMed/ Intelihearts
There were around 40 mentors active on Slack during the hackathon and more joining in as on-demand mentors. Out of the 40 – we are proud to have 14 female mentors.
While the program overall is aimed at Italian startup ecosystem, there were people from at least 10 other nationalities participating as team members and mentors throughout the hackathon, and we see great value and potential in this synergy and knowledge exchange.
After few Hack the Crisis movement hackathons in different countries and the biggest ones The Global Hack and EUvs Virus I've got addiction to it. And one day I was searching for one more next dose online. Idea Garage JUMP for Italy project caught my attention. I was familiar with Startup Wise Guys from different projects in Baltic Countries. So my finding was Yes – this is next for me. And today after mentoring sessions with Idea Garage JUMP for Italy Milan and Naples teams, after amazing experience in one more hackathon and many new promising contacts and, I believe, friends, I'm getting back to the same – what's next?

Asta Vasiliauskaite, CityBee, nanny mentor at JUMP for Italy hackathon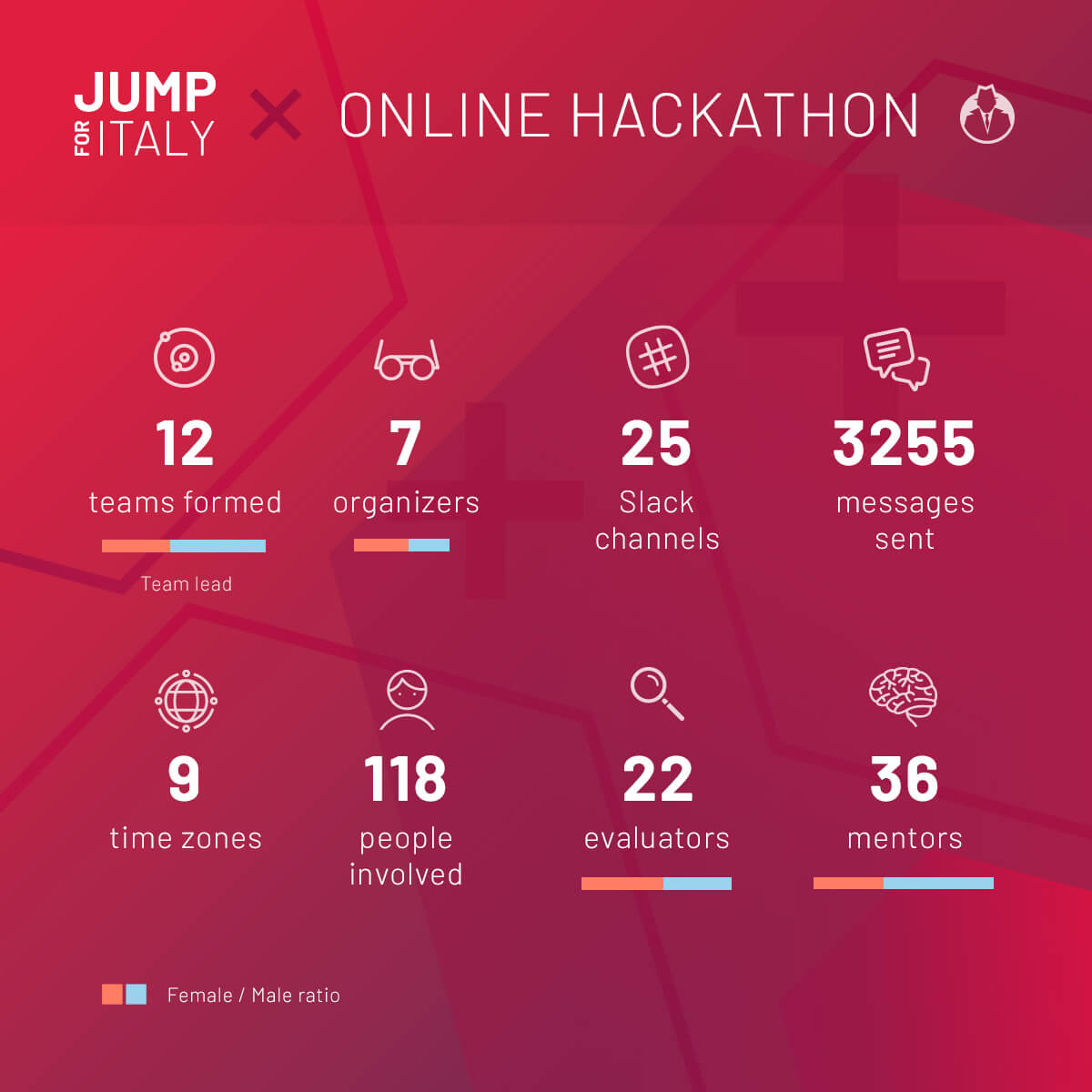 Online pre-accelerator
3 teams from hackathon were already fast-tracked to the Online Pre-accelerator program that will run in June and July – for 6 consecutive weeks, helping startup teams further on their journey with learning modules on product-market fit, sales, company building and values, legal, fundraising, cap-table management and more. Apart from online content, teams will also have webinars with the authors of learning units – international experts in the above listed topics, as well as individual mentorings with a large pool of mentors.
Any team that has been participating in previous events or not can apply for this opportunity. We have been running such online programs for more than 1.5 years, in Baltics, Balkans, Turkey and elsewhere. While it adds the most value to early stage teams with first or second time founders, we see that also teams in later stage can benefit greatly from the structure and content of this program.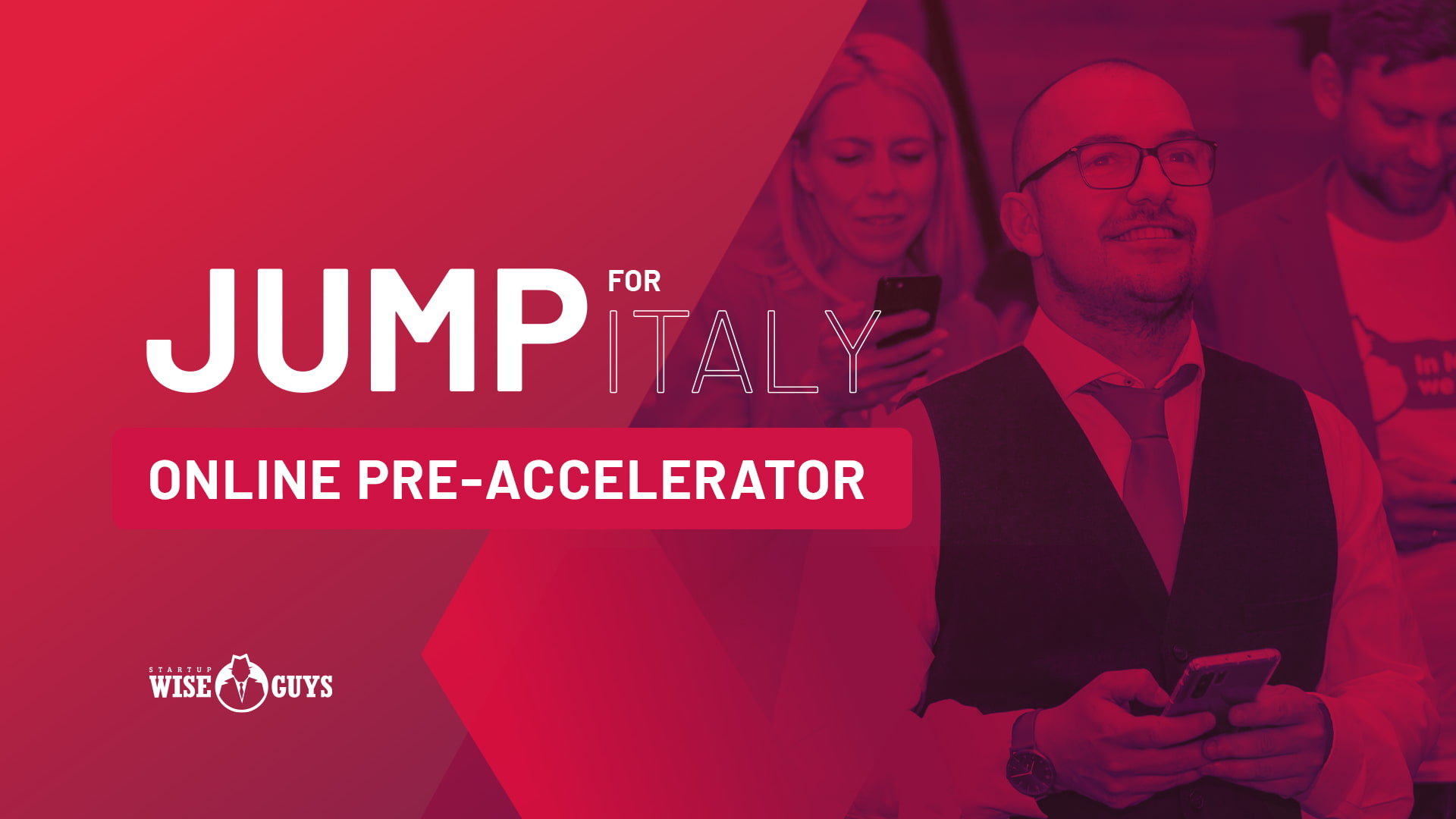 ---
As previously mentioned, in 2020 we were planning expansion to more Western territories and Italy was one of the countries that caught our attention already last year. Pandemic hasn't stopped us from our plans of going South, but it has added a different angle to what normally would have been just launching an accelerator program.
We have launched JUMP for Italy program – a series of online events to help foster the creation of new startups in an after-crisis environment and help the economy the way we understand it, the startup way. The program consists of three phases: Idea Garage events, Online Hackathon, and 6 weeks Online Pre-accelerator program to help startups shape their ideas, gather a team, and turn ideas into proper businesses.
Program is supported by Bird&Bird, Copernico, Talent4Gig, Target Global, IBAN, CrowdfundMe, Corti Fumagalli.