CyberNorth
Defense AI and cybersecurity focused accelerator by Startup Wise Guys together with Estonian Defence Industry Association and Estonian Ministry of Defence
About CyberNorth
Estonia – a country with a lot of digital and cyber "firsts" is welcoming the best and brightest startups in defense AI, space and cybersecurity to grow and enhance the way we live!
CyberNorth is a dedicated acceleration program to help early stage cybersecurity founders test their business assumptions, speed up growth and conquer the world. Brought to you by Europe's most experienced B2B accelerator Startup Wise Guys in partnership with Estonian Defence Industry Association, and supported by Ministry of Defence of Republic of Estonia.
While the first batch in action in Tallinn, we are already scouting for early stage cybersecurity, space and defense startups that have at least an MVP, solid and passionate team with global ambitions!
At Startup Wise Guys, we've been accelerating startups since 2012, with already one major exit from our portfolio & overall startup survival rate of 77%. Having cyber security experts and top industry organisations backing us up – well, we have what it takes to help early stage cybersecurity startups GO BIG!
Accelerator Timeline
Accelerator program consists of 3-months intensive mentoring focused on idea shaping and validation, business development, sales and fundraising. But don't worry – our Geek Squad will keep your developers challenged and busy too!
Did you know that in 2007 Estonia survived a major cyber-attack that almost stopped the country for more than three weeks? The lessons learned clearly have not come easy, but now media all over the world are naming Estonia a cybersecurity hotspot. The country also hosts the headquarters of the NATO Cooperative Cyber Defence Centre of Excellence. Besides Estonia is also the first country that's using blockchain on a national level.
The little country of less than 2 million inhabitants has managed to develop one of the most technologically advanced systems of government serving as a role model to many. 99% of its public services are electronic. E-health system has been running for more than a decade, and Estonia was the first country in the world to elect its parliament via e-voting system.
Apart from its well deserved cyber reputation, Estonia is also a true breeding ground of unicorns, think Skype, Transferwise, Taxify. It's also the birth-place of Startup Wise Guys accelerator. With its convenient on-boarding system for foreign founders – a special Startup Visa and E-residency program – it has become a desired destination for tech talent and startup founders from all over the world.
Join the #EstonianMafia and grow in a tight ecosystem of successful tech founders!
Awesome Mentors
We have a deep network of 250+ mentors ranging from business developers and sales guys to cyber security gurus. They are all practitioners and supporters of our "no bullshit" philosophy! Here are some of our top mentors you will get the chance to meet and learn from at Wise Guys CyberNorth accelerator program.
Lars Neupart
Cyber security startup angel investor, Founder of Comply 27 and Neupart, cyber security companies
Taavi Tammiste
Co-Founder, CEO and Machine Learning evangelist @ SIFR
Joseph Carson
Chief Security Scientist at Thycotic, Founder and CEO of Wiretrap
Alvaro Garrido
Group Chief Security Officer and Group CISO at BBVA
Oscar Sanjuan
Lead Tech Mentor
Celil Ünüver
CEO of Trapmine
Tony Anscombe
Industry Partnership Ambassador at ESET
And 250 more… Take a look
Team
For most founders accelerator is a life-changing experience and transforms the business beyond any expectations within 3 months! To make that happen you need a kick-ass team. So here they are – some of the people that will keep you on track with KPIs, give constructive feedback and make your stay in Tallinn epic!
Jaanus Tamm
Venture Partner
Farid Singh
Managing Director of CyberNorth
Cristobal Alonso
El Patron, Global CEO at Startup Wise Guys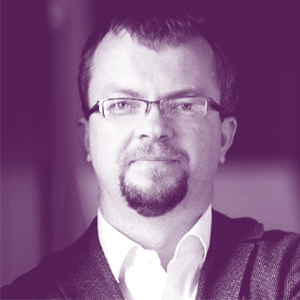 Herty Tammo
Co-founder & Investor
Estonian Defence Industry Association
Estonian Ministry of Defence
Applications Closed
With more than 145 startup investments behind our back and a solid team of serial entrepreneurs and passionate mentors – we for sure have what it takes to help you speed up your business and scale internationally! Even though applications are now closed you can still apply to the waiting list for the next program and become part of #SWGMafia!