The perfect training ground for early-stage startup founders
This equity-free no strings attached program is run by us – one of Europe's most experienced and successful startup accelerators. It has been designed specifically for early-stage startup founders. Our 8-week program will ensure that you have all the key components of your business and idea in order so that you can successfully apply for full-time accelerator programs or first-round investment. It is also one step closer to receiving investment from the Startup Wise Guys fund.
We are looking for:
Founder teams of at least two people;
A draft version of your MVP;
Market research.
teams invited to Selection Bootcamp's
teams went through full time accelerator programs and received investment from SWG
Who is this program for?
This program is perfect for early-stage B2B startup founders representing one of the following verticals:
Pre-Accelerator program outline
Alex Grechanowski
Founder of Marketing Sutra
Alex Balderstone
Co-founder and CEO of Kaiku
Patrick Collins
CEO of Prospect Labs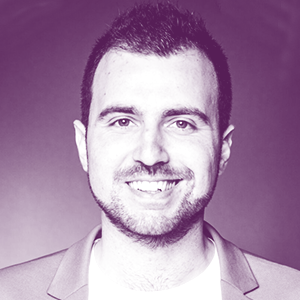 Stoyan Yankov
Productivity coach, PERFORM methodology
Marina Shutova
Onboarding Specialist at Katana Smart Manufacturing Software
Farokh Shahabi Nezhad
Co-founder & CEO at Formaloo
Yuriy Romanyukha
ICLUB – Regional Director
Vitaliy Yanko
Partner at Insta Ventures
Ibrahim Bashir
Founder and CEO of Dillali
A great Online pre-accelerator, we got to learn startup concepts from a global perspective delivered by a global team. I strongly recommend.
Kelechi Uchenna
CEO at Nigenius Technologies
We have gained valuable knowledge and a great network of both industry experts and other fantastic startups that we have met and are facing many of the same challenges that we have. Startup Wise Guys team has created a very well-rounded pre-accelerator program that allows you to take what you need and expand your network with other dedicated entrepreneurs from around the world.
With many acceleration programs being offered across the globe Startup Wise Guys online program is definitely on top of the chain with a well-articulated program that is worth your time and attention. With a wide ranch of experienced mentors that go the extra mile to contribute to your growth, I definitely recommend the program to anyone who wants to take their ideas to the next level.
As a first-time founder, you need to clarify the product-market fit. Startup Wise Guys provides a platform that guides early-stage founders with the right market penetration.